---


---

Family Tree





Yves Le Sann
Born: Before 1675 in Bretagne, France. Died: December 15, 1709 in Bretagne, France.

xxxxxxxxxxxxxxxxx+

Marie Pleber
Born: about 1680 in Bretagne, France. Died: After 1700 in Bretagne, France






Jean Le Sann
Born: March 19, 1698/99 in Bretagne, France. Died: November 23, 1737 in Bretagne, France.

xxxxxxxxxxxxxxxxx+

Marie Combot
Born: about 1700 in Bretagne, France. Died: about 1765 in Bretagne, France






Laurent Le Sann
Born: 1729 in Bretagne, France. Died: June 13, 1770 in Bretagne France.

xxxxxxxxxxxxxxxxx+

Marie Saillou
Born: about 1735 in France. Died: about 1800 in France.






Hamon Le Sann
Born: September 10, 1764 in Bretagne, France. Died: December 20, 1806 in Bretagne, France.

xxxxxxxxxxxxxxxxx+

Louise Coroff
Born: about 1765 in Bretagne, France. Died: before 1840 in Bretagne, France






Alain Le Sann
Born: March 21, 1803 in Bretagne, France. Died: November 28, 1886 in Bretagne, France.

xxxxxxxxxxxxxxxxx+

Catherine Prigent
Born: January 28, 1806 in Bretagne, France. Died: After 1843 in Bretagne, France.






Jean-Marie Le Sann
Born: September 7, 1843 in Plougoulin, Bretagne, France. Died: May 2, 1921 in Theodore Saskatchewan, Canada.




Jean-Marie Le Sann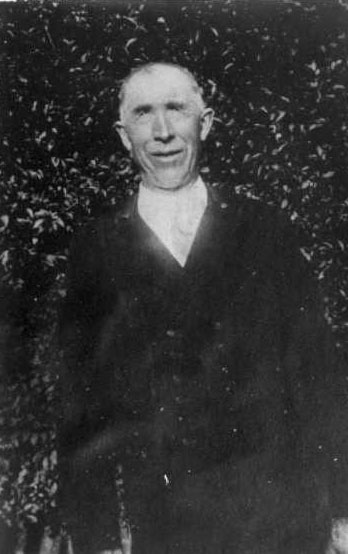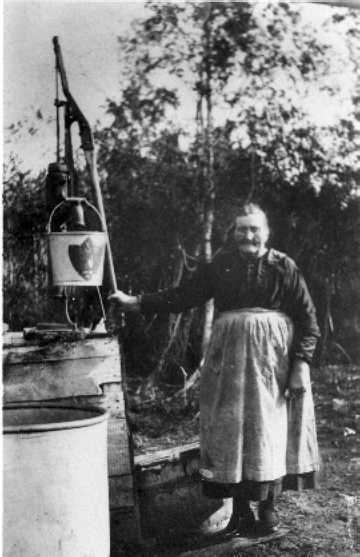 Jean-Marie Le Sann and wife Marie-Jeanne Floch



History





Jean-Marie Le Sann
Born: Sept 7, 1843 in Plougoulin, Breta Died: May 2, 1921 in Theodore Saskatchewan, Canada. Number of Children: 8

xxxxxxxxxxxxxxxxxxxxxxxx+

Marie-Jeanne Perrine Floch
Born: about 1850 in Herminguy, Bretagne, France. Died: January 15, 1923 in Taule, Finistere, Bretagne, France. Married: May 28, 1873 in Plouenan Bretagne, France






Marie-Louise Le Sann
Born: 1875 Died: 1938




Pierre Le Sann
Born: 1877 Died: 1965




Francois Le Sann
Born: 1879 Died: 1968




Jean-Pierre Le Sann
Born: 1881 Died: 1961




Jean-Marie Le Sann
Born: 1883 Died: 1959




Anne Yvonne Le Sann
Born: 1888 Died: 1975




Yves-Marie Le Sann
Born: 1890 Died: 1964




Alain-marie Le Sann
Born: 1892 Died: 1973




In the early 1900's Helland (Helene) was the home of Jean Marie Le Sann and Jeanne Perrine Floch. Helland is a small acreage near the village of Treflez in Bretagne, France. Treflez, a distance of approximately 75 miles from the port of St. Malo, from where Jacques Cartier sailed in his search for the New World is in the "Departement de Finistere" in the Western part of Bretagne where it hugs the Atlantic Ocean along the English Channel. As in other countries in Europe, France was over-populated and most of the people lived in small communes on the outskirts of the villages. At the beginning of the 20th century Jean Marie and "Jeannie" were making plans for their children who by now were all grown, healthy and very ambitious and energetic. There was no room for expansion in the region so plans were made to immigrate to Canada and settle on homesteads. April 10, 1910, was perhaps the last time that the Le Sann family of that generation was all together. The first members of the Le Sann family Arrived in Canada from Bretagne, France, in 1909. Others arrived in 1910 and finally the youungest one and the parents arrived in 1912. Most were married in Bretagne, France, only Alain, the youngest one, married in Canada.
Initially, most settled on homesteads in the Margo, and Springside areas of Saskatchewan. Since then the family members and descendants have dissipated throughout Canada and elsewhere.
Note: See Yves Marie Le Sann page for some of the early grain harvesting equipment of the early 1930's. See Jean Pierre Le Sann for the burial site of Jean-Marie Le Sann.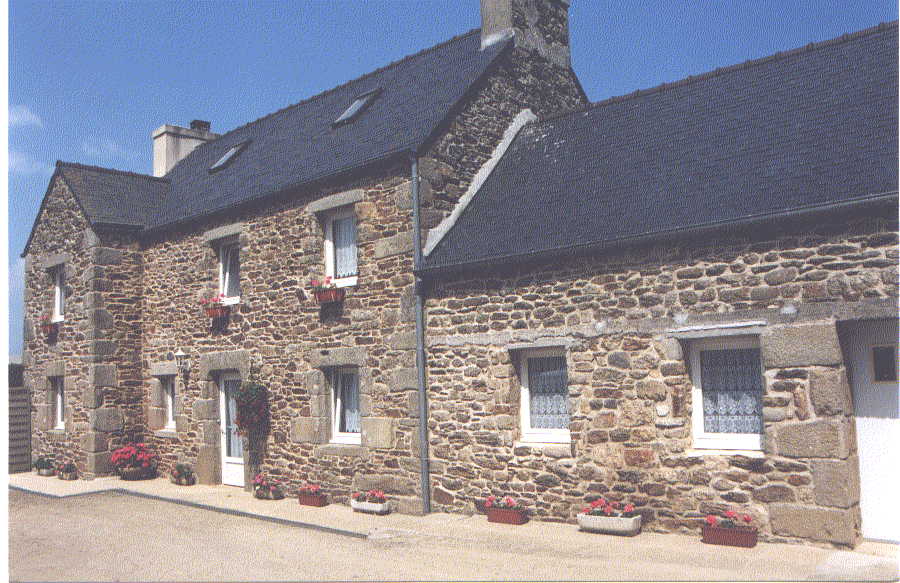 Home of Jean-Marie Le Sann and his family at Hellen, in Treflez, Bretagne, France, the home was occupied by Ollivier family after Jean-Marie left in 1912, then the home was taken over by the Goulven family in 1947 the home totally renovated , but retained the exterior stone walls. According to Julien Goulven who renovated the home, the existing home was dirt floor, clay plaster on the stone walls. Excellent job done the Le Sann's would all be smiling in heaven. (June, 2001)




Map showing the location of Hellen at Treflez, Bretagne, France




(Needs renovations!!) Home of Jean-Marie Le Sann and wife Marie-Jeanne Floch, Margo,Saskatchewan, Canada, 1912. Homes on the prairies where built simple in nature during the early 1900's, no water and sewer, and only wood and coal stoves. Their son Alain Marie lived with them. (Aug. 2000)






Jean-Marie Le Sann and wife Marie-Jeanne Floch Homestead on the North West 1/4, Section 7, Margo, Sk. (Click Map To View)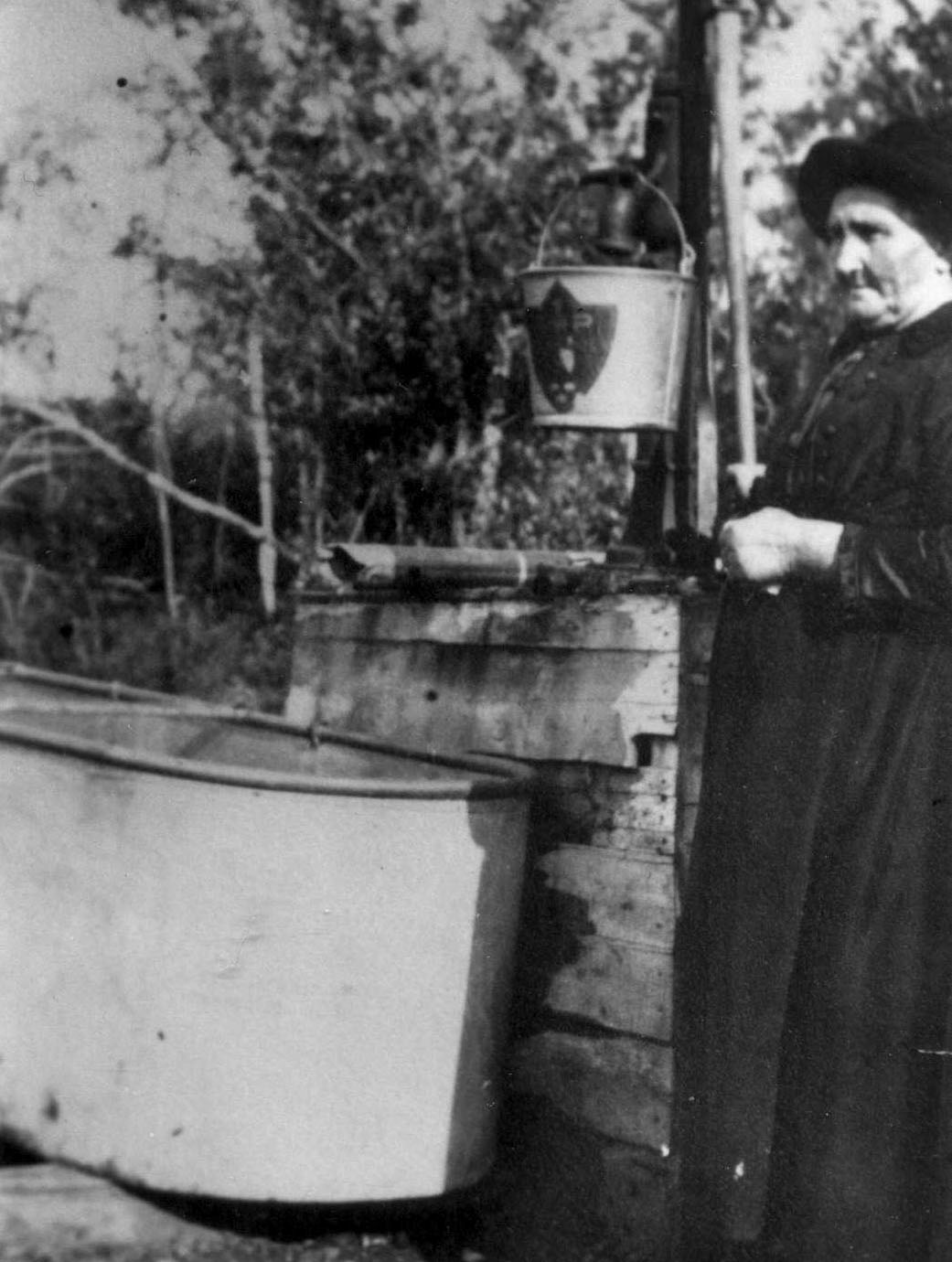 Marie-Jeanne Floch, (Loves domestic work!!!), the water well of the early 1900's to 1950, for drinking, and watering cattle.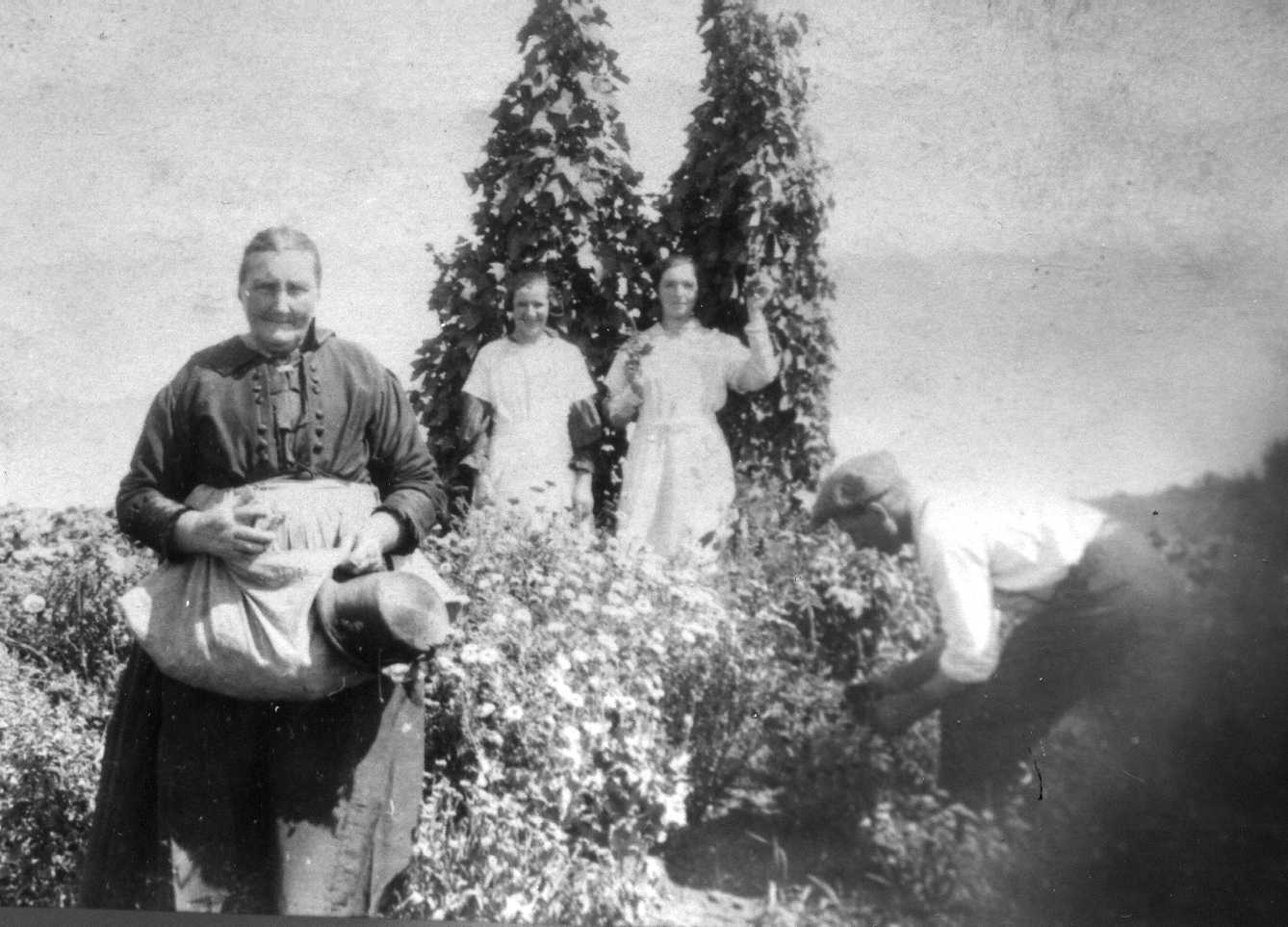 Marie-Jeanne Floch, on the left working in the garden, the only real source of food for the early homesteaders.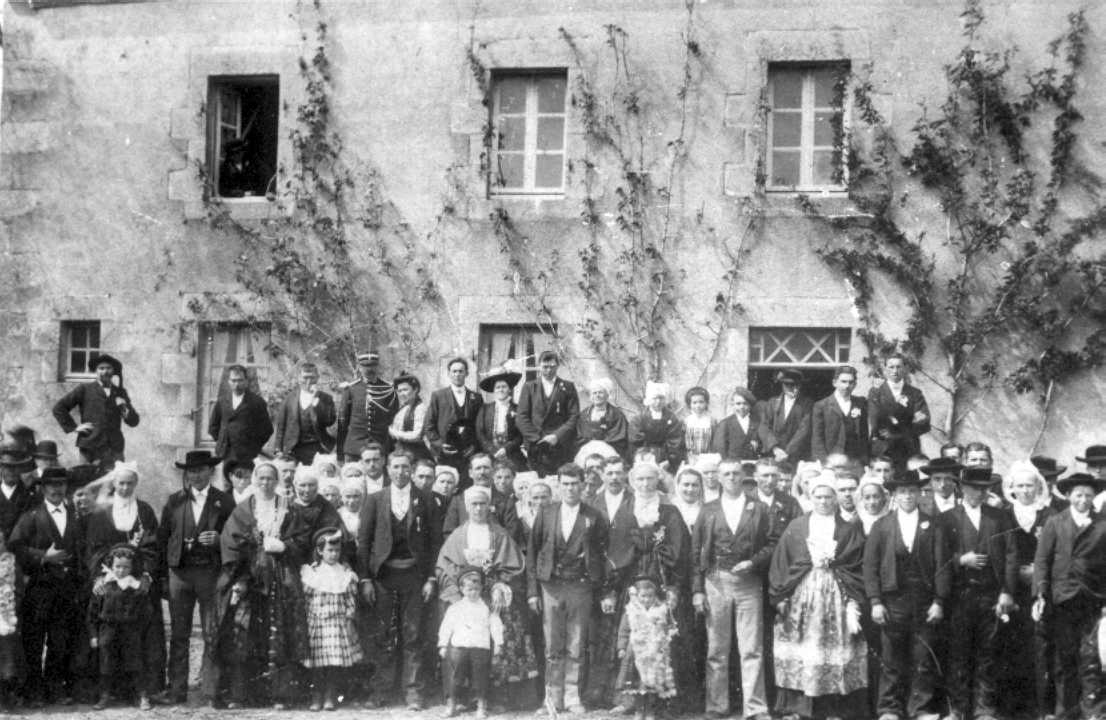 The LeSann's and Ollivier's gather April 19 1910 for a family portrait in celebration of the double wedding of Francois Le Sann to Yvonne Ollivier and Anne Le Sann to Yves Ollivier at the Ollivier home at Grance, Finistere. Father Jean Pierre Le Sann back row with hand on his hip, also Pierre Le Sann(in his uniform with his wife), also in attendance Marie Louise Creach, Francois Creach, Therese Jean Marie Le Sann, Anastasia Lavanant, Alain Le Sann, and Yvonne Creach.

---
Copyright © 1999-2013 Cheze Systems Inc., All rights reserved.
Please report problems, comments & suggestions to GeraldSimair@chezesystems.com